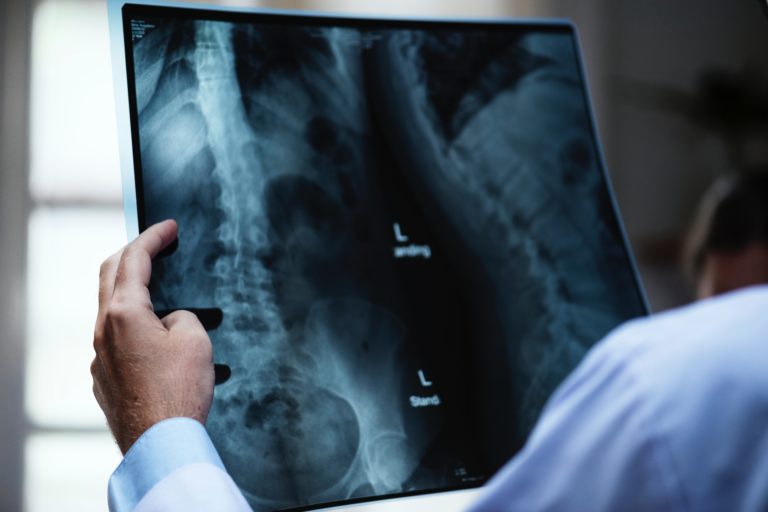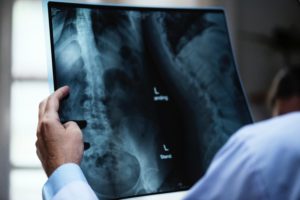 Do you suffer from lower back pain? Visiting a lower back pain doctor is one of the best choices you can make when it comes to feeling better faster. Sometimes lower back pain clears up on its own and can be attributed to minor errors in judgment like falling asleep in an uncomfortable chair, but for many people the pain is on-going.
All too often I see patients who have suffered from lower back pain for months before they decided to go to a lower back pain doctor. When they are out of pain in just a short time, they wish they had come for treatment right away instead of suffering for so long. Research is showing the same result. According to a recent study, back pain sufferers had significant improvement and a quicker recovery after adding chiropractic care to their treatment plan.
Lower back pain, in fact, is the leading cause of disability worldwide, and for many people treatment and recovery take so long, it interferes with work and impacts family obligations.
If your back pain isn't getting better, here are three reasons why you should see a lower back pain doctor ASAP.
A Lower Back Pain Doctor Routinely Diagnoses Back Pain Issues
When you're worried about medical treatments, specifically those that deal with your spine, you want someone who is qualified and experienced to diagnose the problem correctly. Chiropractors are specifically trained to diagnose all types of back pain, and they do every day. For a majority of chiropractors, lower back pain is the most common condition treated in their office, successfully diagnosing and treating thousands of patients every year.
According to a recent article in U.S. News & World Report, back pain is often misdiagnosed. In fact, I consistently see patients who have been to several doctors of various specialties only to end up with an incorrect diagnosis and treatment plan. Often these patients have been recommended for surgery, when their condition could be relieved with short-term non-invasive chiropractic manipulation and cold laser therapy, with a better outcome.
There are several reasons why your back might hurt:
Mechanical back pain
Disk degeneration or hernia
Joint compression (often from sitting too long)
Less obvious but common reasons for back pain include:
Weight gain
Improper lifting
Environmental toxins
Chiropractic Treatments Resolve the Core of Your Lower Back Pain
Chiropractors look beyond the symptoms to get to the core of your pain. In other words, pain medications treat pain, but these pills do not fix the underlying cause of your agony.
Ideally, you want pain relief without drugs or surgery that is a lasting fix to the problem — treatment that actually heals your body.
It's my goal to get to the root of the problem and create a customized treatment plan that puts an end to your discomfort.
Treatments may include:
Healing Your Lower Back Pain Contributes To Your Overall Health
Chiropractors are well aware that their techniques contribute significantly to body physiology and DNA repair.
In a study conducted several years ago, researchers found that patients under long-term chiropractic care had significantly higher antioxidant levels. Antioxidants contribute to cell oxidation and help your body fight off free radicals like smoke, pollution and preservatives.
Don't Wait to See a Chiropractor
If you've had back pain for more than a few days, it's important to contact a chiropractor ASAP to end the needless pain and discomfort. Without proper treatment, many lower back pain conditions worsen over time, making a reversal of the condition more difficult.
Don't hesitate to contact our orange county chiropractic office today to schedule an appointment. My caring staff and I are here to answer your questions and eliminate your pain.