Do You Have Symptoms of an Arm Condition?
Arm Pain, Tingling, or Numbness Causes and Pain Relief
If you have sudden arm numbness and tingling that is accompanied by blurred vision or speech, a sudden headache, loss of balance, or drooping on one side of your face, you may be having a stroke and should call 911 for emergency help immediately. Arm pain that comes on suddenly and is severe or is accompanied by pressure, fullness , or squeezing in your may indicate a heart attack and you should get emergency help.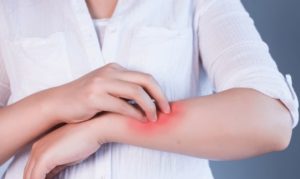 If you've had a sudden injury, like a fall, and pain came on immediately, you may have a fracture and should seek medical attention to make sure the bone is set properly.
If your arm pain is accompanied by numbness and tingling, you likely are having an issue with your nervous system where a nerve is damaged or "pinched." Frequently patients do not feel the effect in the area of the impingement, but feel it somewhere down the length of the nerve. An impingement in your neck may be felt in your wrist, arm, elbow, shoulder, hand, or fingers. Nerves may be pinched in your neck due to a misalignment of your cervical vertebrae, joints out of alignment in your elbow or shoulder, or carpal tunnel.
Other causes of arm pain may include referred pain from:
Shoulder or elbow bursitis
Arthritis
Rotator cuff injury
Shoulder injury
Tendinitis
Tennis elbow
Dislocated elbow
Cervical disk herniation
Brachial plexus injury
Your Pain Relief Solution for Arm Injuries, Tingling, or Numbness
Dr. Winchell, chiropractor in Mission Viejo, treats with non-surgical, non-drug therapy that corrects the root cause of most arm pain, tingling, or numbness with safe, gentle, natural treatment that lasts.
If your are experiencing nerve impingement from misaligned joints, Dr. Winchell will realign your joints that are impinging nerves and causing pain and/or damage in the surrounding area, as well as the affected areas along the length of the impinged nerve. For soft tissue injury, Dr. Winchell will use Erchonia Cold Laser Therapy to increase blood supply to the injured area, simulate nerve function, help generate new and healthy cells and tissue, reduce inflammation, and promote faster healing.
Make an appointment for a complimentary consultation and exam to find out the cause of your arm pain, tingling, or numbness and how you may be relieved of your condition with no drugs or surgery.