Do You Have Symptoms of Arthritis?
Arthritis Treatment, Symptoms and Causes
Arthritis is one of the most common conditions in the world that most people have to deal with at some point in their life. According to some experts, eight out of 10 Americans over the age of 55 suffer from one form of arthritis or another. In many cases, arthritis can become so painful and weakening, simple tasks such as opening a jar or holding a pencil can be difficult. In general terms, arthritis is a slow breakdown of the joint spaces, but people use the term arthritis to describe about 200 different diseases that cause joint pain and pain to the surrounding tissues. How do you know which type you are suffering from and how to treat it? Let's talk about the two most common types of arthritis we treat at Winchell Chiropractic & Wellness Center.
Osteoarthritis
Osteoarthritis may occur in nearly any joint such as in your knees, hands, or back. It is the most common type of arthritis because it is caused by overuse of certain joints. It is also thought of as the wear and tear arthritis because it happens over time. Activity over extended periods of time, as with many sports, or carrying excess weights are common causes. Cartilage (shock absorbers) in our joints breaks down and bones loose their cushion. With continued use, the joint becomes weakened. Your body tries to strengthen the joint by shoring up the bones with overgrowth called a bone spur or osteophyte.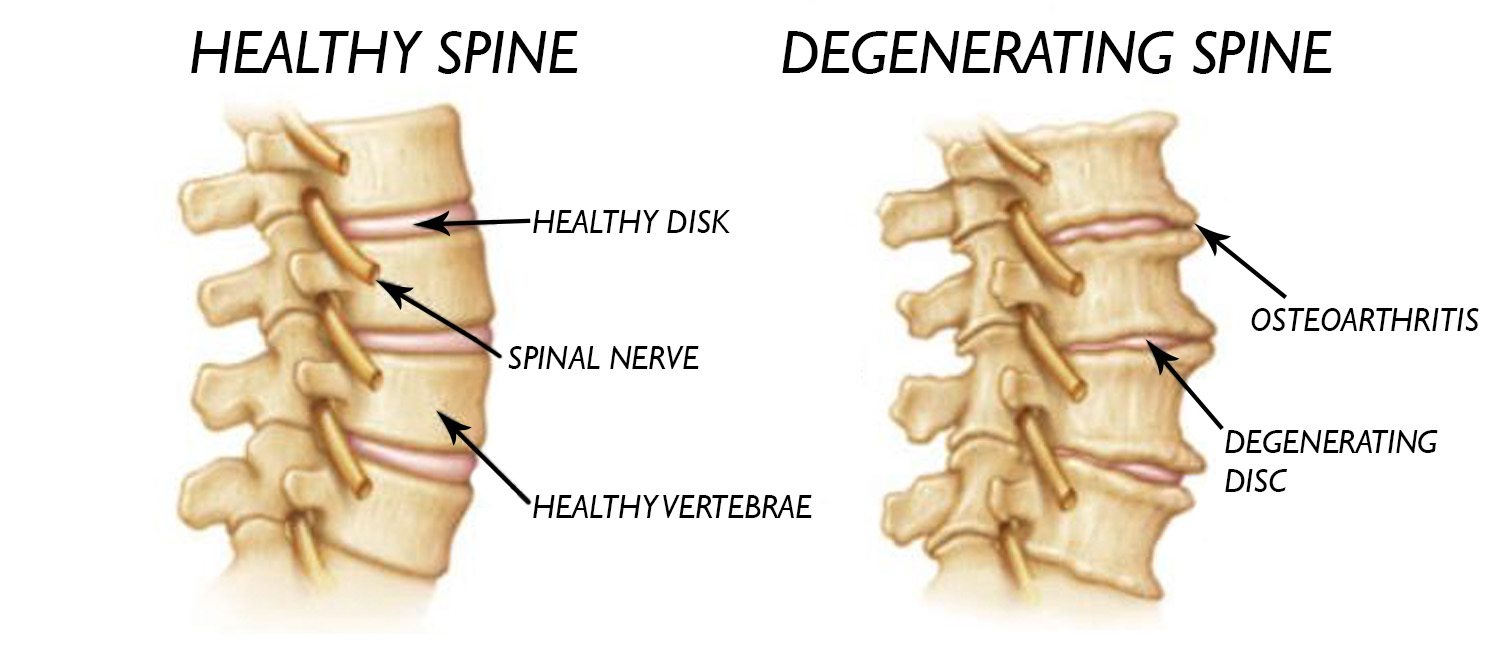 Post-Traumatic Arthritis
Post-traumatic arthritis is as the name suggests, caused by trauma to a joint. The same process of wearing out the joint happens, but it begins with damage to the cartilage, and sometimes even the bone, from a sports injury, an accident, or even a sprain. The more stress from activity or excess weight on the joint, the faster it wears down and the worse it gets.
Your Arthritis Pain Relief Solution
Chiropractic for arthritis addresses the issue of spine and joint misalignment. With bones back in their proper places, cartilage regrows, pain, burning, numbness, and cramping disappear.
Research shows that 73% of patients that get chiropractic treatment for arthritis find relief, as published in the journal Annals of Internal Medicine. With Dr. Winchell's gentle chiropractic techniques, combined with Erchonia cold low-level laser, our arthritis patients experience reduced pain, restored mobility, function, strength and flexibility -- at an even higher success rate.
Chiropractic as a regular treatment will also help prevent osteoarthritis and post-traumatic arthritis and their damaging effects. This form of prevention is probably the most crucial benefit in treating the disease. Proper weight and immediate treatment after a sports injury or accident are both important factors in limiting the debilitating effects of osteoarthritis and post-traumatic arthritis. 
Book an appointment for a complimentary exam and consultation today to find out how Dr. Winchell's natural arthritis treatment can give you relief and prevent progression of your disease.