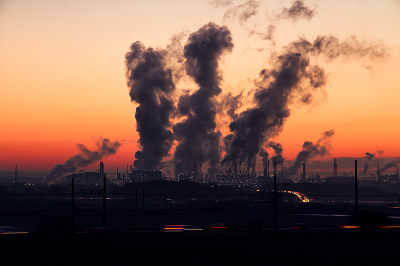 As an Orange County chiropractor, I treat patients who are in pain. Over the last several years, this has included neuropathic pain. After successfully treating these patients, and reversing my own bout with neuropathy, I've learned that this condition has many causes. This includes an undeniable link between environmental toxins and neuropathy.
The reality is, there may be as many neuropathy causes as there are types of neuropathy. Environmental toxins and neuropathy is certainly one potent combination and far more common than many of us may think.
According to the Foundation for Peripheral Neuropathy (FPN), the following chemicals cause neuropathy:
Acrylamide
Alcohol
Arsenic
Brevetoxin (from algae by means of the shellfish that eat it)
Buckthorn berry toxin
Carbon disulfide (alone or as a contaminant of Agent Orange)
Ciguatera toxin (from algae by means of the shellfish that eat it)
Dioxins (alone or as a contaminant of Agent Orange)
Ethanol
Ethylene glycol (antifreeze)
Hexacarbons (in solvents and glues)
Tetrodotoxin (from puffer fish)
Lead
Mercury (acute exposure to high dose)
Nitrous oxide (causing depletion of vitamin B12)
Organophosphates (insecticide)
Saxitoxin (from algae by means of the shellfish that eat it)
Thallium (associated with hair loss)
Zinc Toxicity (leading to copper deficiency)
Environmental Toxins and Neuropathy: Acrylamide
The first chemical on the (FPN) list, acrylamide, is used to make paper, dye, plastic… and to treat drinking water.
Acrylamide forms from sugars and the amino acid asparagine. This occurs during high-temperature cooking.
You can find acrylamide everywhere—in your breakfast cereal and in your potato chips. It's in canned black olives and in processed coffee.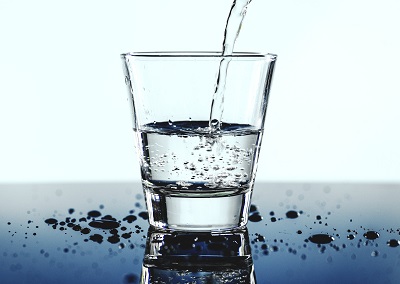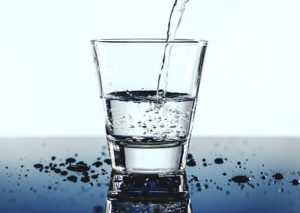 In 2017, Europe adopted the first restrictions on acrylamide in food, labeling the chemical a cancer-causing agent.
Further, a study conducted in 1975 concluded the following: "The cumulative effect of prolonged, low-level exposure to acrylamide monomer is the insidious development of a progressive peripheral neuropathy. Sensory symptoms begin in the hands and feet (numbness, pins and needles), certain reflexes are lost and, with severe exposure, muscle weakness and atrophy occur in the extremities. The peripheral neuropathy may be supplemented by symptoms indicative of central nervous system damage (ataxia, tremor, somnolence and mental changes)."
Acrylamide was first discovered in food in 2002… The study was conducted over 40 years ago.
Acrylamide is only one chemical on the FPN list of neuropathy culprits, but it is a big one, and it is still around!
Environmental Toxins and Neuropathy: Cigarette Smoke
Acrylamide is also associated with tobacco, but this is just one of the environmental toxins you'll unleash when you smoke.
Other environmental toxins associated with smoking include:
Lead
Arsenic
Ammonia
Radioactive elements, such as uranium (see below)
Benzene
Carbon monoxide
You will also notice that a few of these cigarette toxins can be found on the PNF list of neuropathy triggers.
The more you smoke—and the longer—the greater your odds are for developing neuropathy.
It works like this: Your brain transmits commands to your central nervous system and on to important nerve cells. Smoking negatively influences blood flow to these key nerve cells.
Eventually, after much misfiring from the central nervous system, you'll find yourself in pain or experiencing some of the other symptoms associated with neuropathy, which include:
Numbness in the extremities
Weakness
Burning in the feet
Tingling
Issues with coordination
A Natural Approach To Combating Neuropathy In My Orange County Home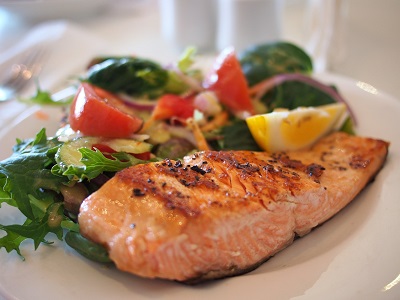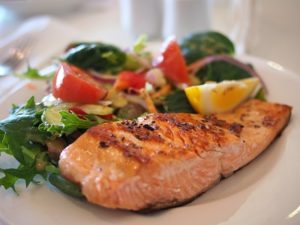 If you have visited us on Facebook, you have probably noticed the quick and natural recipes taken straight from my family'skitchen.
As an Orange County chiropractor who has suffered through and successfully treated my own neuropathy, I wouldn't have it any other way—a natural diet, rich in anti-oxidants and beta-carotene.
When you adopt a natural approach to food and eating, you eliminate or at least reduce your exposure to toxins.
Some of our quick recipes include:
Salmon—with enough omega 3s to fight pain naturally
Carrot fries—no potato chips for us!
Smoothies—loaded with fruit and other pain-fighting ingredients
I invite you to like us on Facebook. We usually share a quick family recipe or snack weekly. We share pain-management tips to help you combat neuropathy and other painful conditions, too.
Contact My Orange Country Chiropractic Office
For more information about the link between environmental toxin and neuropathy, contact my office. If you or a loved one are suffering from neuropathy, get in touch today.
I offer a free consultation to new patients, which is a great way to have a neuropathy assessment if you suspect this disorder.