Common Symptoms of a Knee Injury
Quick Knee Pain Treatment Without Drugs or Surgery
All too commonly, knee pain treatment is unsuccessful and discouraging -- leaving you wondering if you will ever run, climb stairs or sit comfortably in a movie theater again. It is not only distracting but can be physically limiting in all areas of life. Although incredibly complex and sturdy, the knee is more prone to injury than any other bony structure in your body besides your spine.
As an Orange County Chiropractor, I have a lot of experience providing successful knee pain treatment to patients all over southern California. It is a common occurrence, in fact, for new patients to walk into my office and stumble upon me treating the knees of a well-known UCLA or USC football player, an Olympic swimmer, a volleyball player, or an NBA guy. One thing athletes often have in common is knee injuries.
But it isn't just knee injuries from accidents or overuse that cause knee pain. Things like arthritis, repetitive movements, extra body weight, and autoimmune disorders have the potential to cause knee pain, too. Even just normal wear and tear with age can cause problems with joints, especially knees that get a lot of use and abuse.
Finding the Cause of Your Knee Pain
I always begin with a comprehensive examination to learn why you have knee pain, to get to the source. Sure, a pain-killer or injection may work to temporarily numb your pain. But that's not my goal for your health. I want your knees to last, take you where you want to go, allow you to do what you want to do.
Remember this song from childhood? The knee bone's connected to the leg bone, the leg bone's connected to the hip bone, the hip bone's connected to the pelvis bone, and so forth.
And it is all connected to the spine.
When one area goes out of alignment, there is a great probability that the rest will go out of alignment as well. Just examining your knee is only a small part of the whole picture. It works in unison with the rest of your spine and lower body, so it must all be evaluated in order to really assess your full mechanical dysfunction, and therefore plan for a full recovery.
Don't Wait, Or It May Be Too Late
I know from 30 years of experience treating knees that the longer you procrastinate on fixing the problem and just numb the symptoms to get by, the more damage is caused -- and the more difficult healing will become. In way too many cases, I see patients come to me after their knees are at a point of no return. And their only option is a potentially risky and expensive knee replacement surgery.
Common Causes of Knee Pain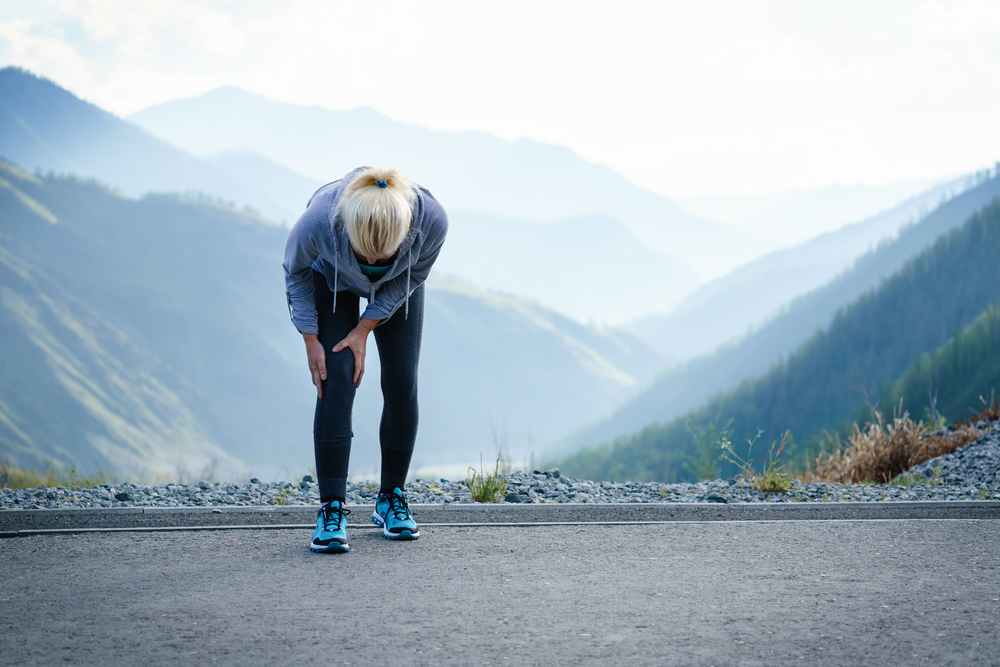 Knee pain is commonly caused by muscle imbalances and bone misalignments around the knee, hip, and ankle joints. Bad posture, injury, overuse and repetitive motions can cause knee pain. Regardless of the cause, chiropractic adjustments realign the joints to eliminate joint stress and relieve damage being caused to pinched nerves. At the same time, advanced physical therapy modalities, including the most researched cold low-level laser by Erchonia, are used to quickly speed your body's healing process, reduce inflammation, stabilize the joint, and eliminate your pain.
Just some of the common causes of knee pain we treat successfully include:
Arthritis Knee
Arthritis most often causes problems with the knee joint, but can affect other structures like muscles, tendons and ligaments. Osteoarthritis, the most common form of arthritis in the knee, is caused by the gradual degradation of the cartilage in the joint. Rheumatoid arthritis causes the joint to become inflamed and can often cause destruction of the surrounding cartilage. A deformity often leads to arthritis in the knee, but more often, obesity or excess weight, or repetitive stress injuries from sports are the culprits. Symptoms include stiffness or locking joints.
Ligament Injuries
The anterior cruciate ligament (ACL) and posterior cruciate ligament (PCL) can become sprained and cause a great deal of pain. Injury to the cruciate ligaments is sometimes referred to as a "sprain." The ACL can become stretched or torn by a sudden or direct impact, such as in an auto accident or football tackle. Injuries to the medial collateral ligaments are often caused by a blow to the outer side of the knee that stretches and tears the ligament on the inner side of the knee. Football and hockey players often incur these kinds of injuries. The injury is often accompanied by a "pop" sound, followed by a buckling of the knee sideways.
Illiotibial Band Syndrome
Inflammation of a tendon and its subsequent rubbing over the outer knee bone is most often caused by the stress of long-term overuse, such as sports training. Symptoms include aches or burning sensations at the side of the knee, sometimes the pain can radiate up the side of the thigh.
Meniscus Injuries
Quick twists or rotations of the upper leg or repetitive rotations of the knee while bearing right can tear the meniscus, the cushion in your joint.
Osgood-Schlatter Disease
This condition is caused by repetitive stress or tension on the upper tibia. The patellar tendon and surrounding soft tissues at the point where the tendon attaches to the tibia can become inflamed. Pre-adolescent boys involved in sports that include frequent running or jumping are particularly prone to this condition.
Tendon Injuries
Tendon injuries in the knee can be caused by anything from tendonitis to a ruptured or torn tendon. Overuse can cause the tendon to stretch like a rubber band, later becoming inflamed.
Knee Cartilage Injuries
A softening of the kneecap cartilage, called chondromalacia patellae, occurs most often in runners, skiers, cyclists and soccer players.
Referred Pain
Referred pain can result from low back facet joints, sacroiliac joints, hip joints, and muscles surrounding the knee, nerve compression in the low back, pelvis, and thigh, or biomechanical dysfunction of surrounding joints in the feet, hips, and pelvis.
When Should I Get Chiropractic Treatment for Knee Pain?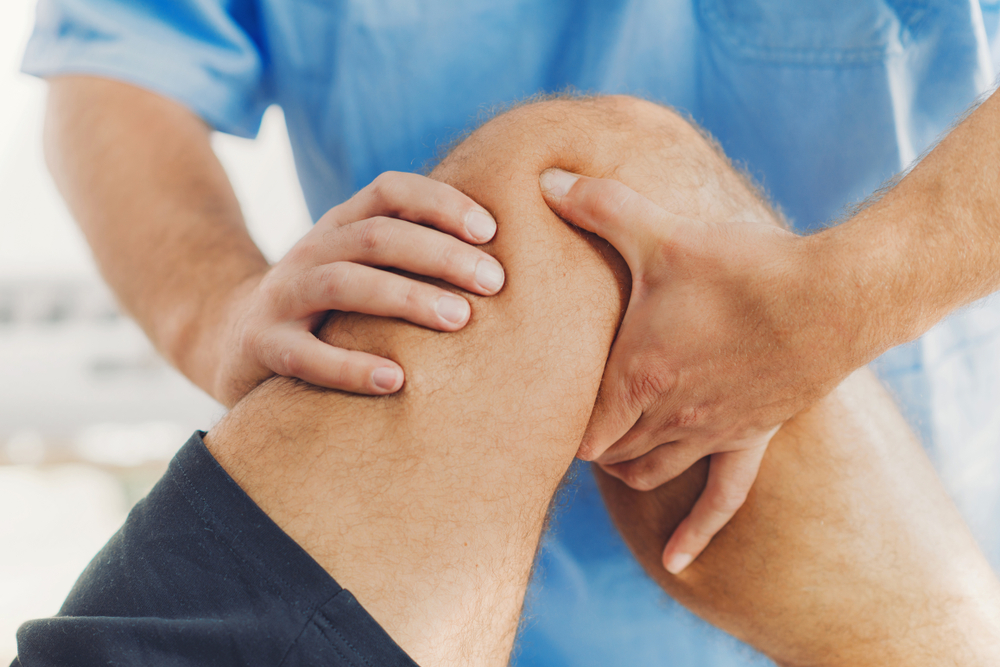 The knee is a complex joint that relies heavily on ligaments and muscles for stability. When pain is perceived as coming from the knee, all the anatomical components need to be examined, and in addition to the knee joint, the low back, pelvis, hip, ankle, and foot need to be examined due to the direct influence they have on the knee, and vice versa.
Our approach to assessing and treating the knee includes the evaluation of the other joints and muscles relating to the knee. This is for several reasons:
Pain can often be referred from the low back, pelvis and hip into the knee
If other joints in the legs are not working correctly, they put pressure on the knee
Knee Pain Relief Without Drugs and Surgery
If you go to an orthopedic surgeon for knee pain, you will often be prescribed medication to help with pain, or surgery. That's what they are trained to do. But chiropractors are trained to find the root cause of knee pain, which all too often is related to another joint, like the ankle or hip. Nothing will fix the knee unless all of the problems relating to the knee problem are found and fixed. That's why chiropractic treatment and laser therapy should be your first stop to end knee pain.
Finally...Knee Pain Treatment That's Fast and Lasts
Dr. Winchell is well-known for his highly successful treatment of most knee injuries. Patients receive a personalized plan for their specific condition, but typical treatment may include joint realignment to restore the delicate knee system back to its normal function. Erchonia laser therapy is typically used for knee injuries to reduce inflammation, increase blood flow, stimulate nerve function, help generate new healthy cells, develop collagen and muscle tissue, and promote faster healing. When appropriate, Dr. Winchell may introduce exercises to improve strength, endurance, and stability, and to prevent new injuries.
Avoid often unsuccessful surgery and side effects of medication that don't eliminate the problem. Make Dr. Winchell your first choice for knee injury recovery.