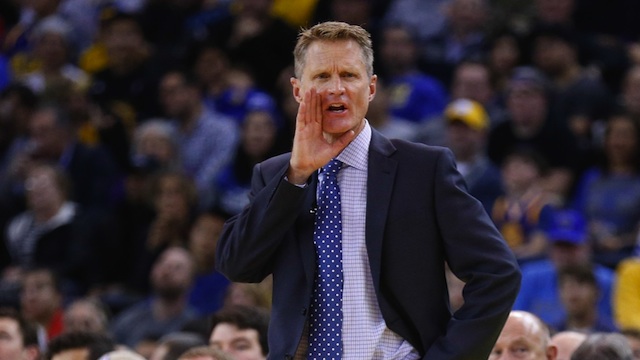 Photo Credit | Ezra Shaw
Warriors' head coach, Steve Kerr, received a standing ovation for his return to coaching the playoffs after battling complications of a failed back surgery. "I can tell you if you're listening out there, if you have a back problem, stay away from surgery. I can say that from the bottom of my heart," Kerr proclaimed in a press conference.
Kerr underwent microdiscectomy surgery two years ago where a portion of a disc, the cushion between spinal bones, is removed. Post surgery, Kerr was left with headaches, nausea and severe pain that kept him out of dozens of games. A year later, Kerr underwent a second six-hour surgery to attempt fixing a spinal fluid leak caused by the first surgery. However, the second surgery was unsuccessful as well. Months after that procedure, Kerr suffered from low back pain and nerve pain, as well as blurry vision, and neck pain.
Last month, Kerr was once again under the knife in search of the continuing cerebrospinal fluid leak. It is too soon to tell the outcome.